Resistance Welding expertise and technical assistance (spot RSW, projection RPW, resistance mash seam welding RMSEW, butt to butt RBW)Processes 21, 22, 23 & 25.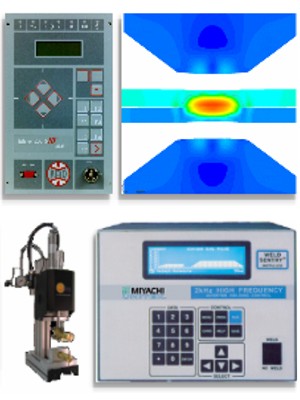 SDs provides expertise and technical support worldwide on Welding and Micro-welding 50-60Hz, Medium frequency 1000Hz 2000Hz 20kHz, Resistance soldering, welding and brazing.
On any timers and welding machines (gun, stationary machines...)

On all types of material grades :
Aluminum and light alloys, Stainless, Mild Steel, Copper, Brass, Titanium, Nickel, Zinc or Galvanized, CRES 321... Welding of hot stamping steels : analysis, applications and weldability.
On all types of industries :
Aeronautics, space, automobile, railway, electrical contact, etc.


We offer on RW :
Control of machine and process
Analysis report
Modification to be applyed to reach your target (quality, production rate, etc.)
Welding parameters optimization
Electrode lifespan management
Advice support
Welding expert assistance
etc.
Your contact : David BOUCHENY at +336 82 53 70 76 (Phone, WhatsApp) eMail : info@sdservice.fr